High School House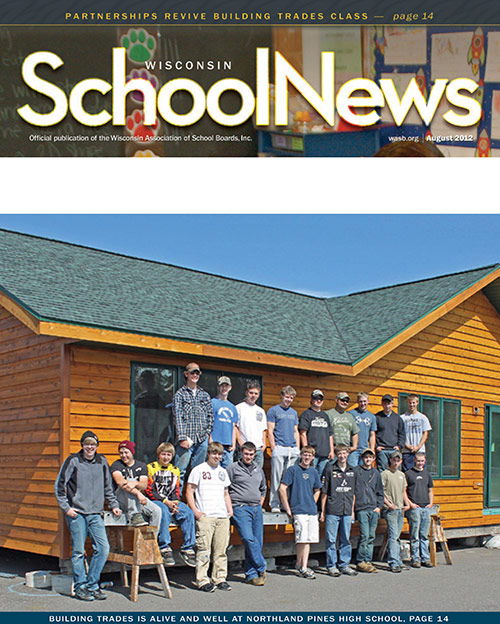 Beginning in 2008, CornerStone Custom Builders, Inc. partnered with the Northland Pines High School Building Trades Program and Northland Pines School District. This partnership has continued each year and allows Pines juniors and seniors the opportunity to have a hands on experience building a three bedroom, two bath, 1,352 square foot house from the ground up, as well as the chance to work with professionals in the building trades industry. Along with learning the construction process, students also learn to apply principles learned in other disciplines such as math, physics, and electricity.
View Article Pictured to Right
Each year a crew of 25 junior and senior students build an entire home from the planning stages to completion at schools end. Collaboration between Northland Pines and CornerStone has really made for a streamline process and access to resources and support that is second to none, putting more focus on learning for the students. Many local businesses assist and participate in this great learning opportunity and partnership.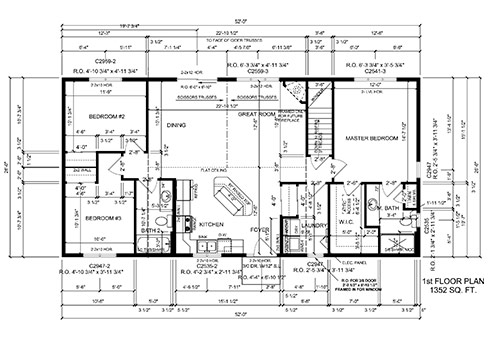 Each year the High School House can be viewed and toured as it is being constructed behind Northland Pines High School, stop by anytime during school hours to view the progress. Upon completion each spring, each house is sold and moved to a permanent location.
For more information on the house and partnership, or if you are inquiring about purchasing the house, you may contact David Cox at CornerStone Custom Builders at 715-479-0001 or the Building Trades instructor, Tim Lehman, at 715-479-4473 ext. 0602.
This home will feature:
1,352 square feet
3 Bedrooms, 2 Full Baths
Six Panel Oak Doors
Pella Pro-line Windows
Raised Panel Oak Cabinets and Vanities
Great Room with Ash Hardwood Paneled Ceiling
Oil Rubbed Bronze Fixtures
8″ Cedar Lap Siding with Sikkens Finish
Floor selections can still be made
Financing Available to Qualified Buyers
Potential for crawl space, walkout or full basement
Floor Plan and Details